Chery Sponsors IDV to Win the Championship, Achieving Another Breakthrough in Latin American Market
Recently, the IDV (Independiente del Valle) football team sponsored by Chery won the championship in the Professional Ecuadorian Football League. This is the first time that the team won the championship in Ecuador. It is also another breakthrough for the Latin American football team sponsored by Chery after the previous UC football team won the championship in the Chilean League of Football.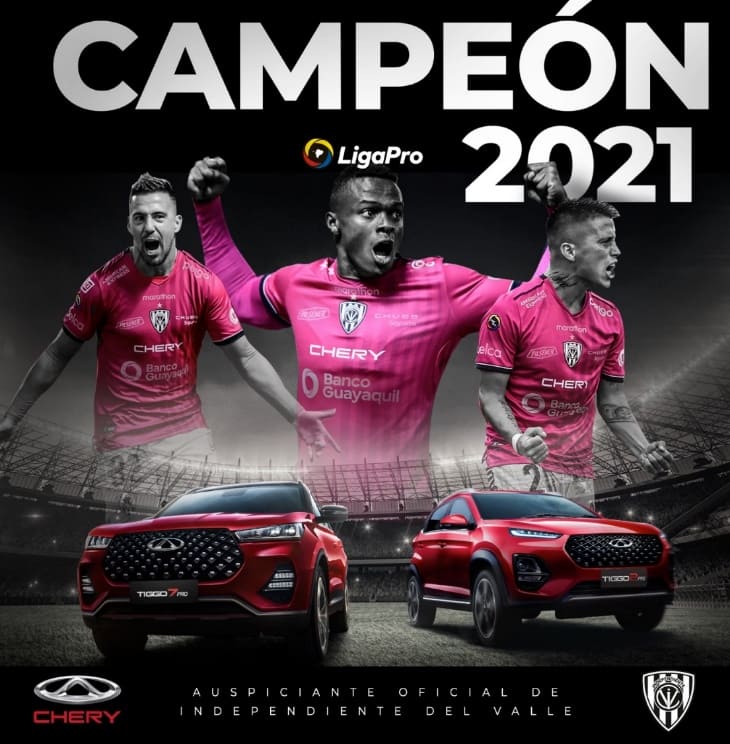 IDV Winning Poster
It is understood that Independiente del Valle Football Club was founded in 1958, and it has performed well in various leagues in Ecuador. It once won the 2019 CONMEBOL Libertadores. In the same year, Chery officially signed a contract with Ecuadorian Independiente del Valle Football Club to become the official automobile sponsor of the team. The cooperation between Chery and Ecuadorian Independiente del Valle Football Club is a powerful measure for Chery to develop and retain the South American market and deepen the sports marketing.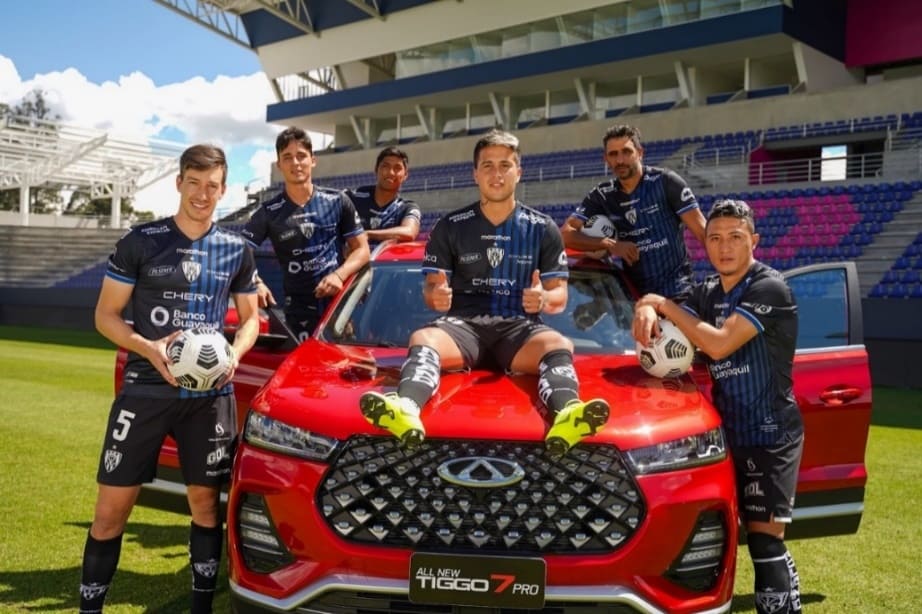 IDV Football Team and Tiggo 7 Pro
Besides in Ecuador, Chery has also reached a series of cooperation with Latin American teams such as UC (Club Deportivo Universidad Católica) in Chile and CSC (Club Sport Cartaginés) in Costa Rica. In the just-concluded Chilean League of Football, the UC football team titled by Chery won the championship. This is the fourth consecutive time that the team won the championship in the Chilean League of Football, and it is also the first football club in the history of Chilean football super league to win the championship four times in a row.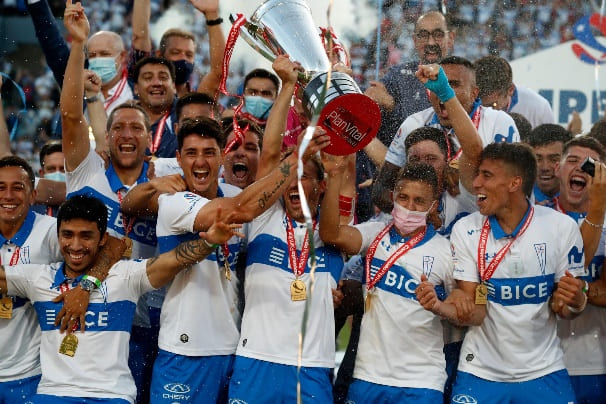 Chilean UC Football Team Won the Championship for the Fourth Time in a Row
With the continuous breakthroughs of the Latin American teams sponsored by Chery, Chery's market performance in Latin America also showed a breakthrough growth.
As the earliest Chinese automobile brand to enter Ecuador market, after 15 years' development, Chery products have been widely concerned and favored by local consumers. Since the beginning of this year, Chery's new Pro series products, such as Tiggo 7 Pro and Tiggo 2 Pro, have successively landed in Ecuador, and the market performance has continued to improve. From January to November, Chery's cumulative sales volume ranked first among Chinese automobile brands, with a year-on-year increase of 147%, surpassing Renault and Nissan, and its market share rose to the fifth place.
In Brazil, Chery has been ranked in the top ten in automobile sales for seven consecutive months this year. In less than two months, Arizzo 6 Pro, which was launched in October this year, has won two industry authoritative awards in Brazil, namely, Best Medium Passenger Car and 1.2-1.6L Best Car.
In Chile, Chery's sales increased by 216% year on year in November, surpassing Toyota, Hyundai, Volkswagen and other brands, and its market share reached 7%, ranking third among all automobile brands. The cumulative sales from January to November increased by 305% year on year. In the SUV market segment, Tiggo 2 series products continue to rank first in sales.
At present, Chery has formed a mature marketing system in Latin American market, and its young and high-end brand image has been gradually deeply rooted in people's hearts. With the introduction of Chery's new generation products such as Tiggo8 Pro and Tiggo7 Pro, Chery will continue to carry out more flexible and innovative marketing activities. With the development of activities, Chery's brand power and product power in Latin America and even the world will be effectively improved in the future.