With ARRIZO 6 PRO Ranking NO.1, Two Vehicles of Chery Shine in J.D. Power
Recently, J.D. Power, a world-renowned market consulting and research company, released the 2022 Automotive Performance, Execution and Layout (APEAL) Study. It is shown that brands of Chery have improved 8 places in the rankings of mainstream auto market compared with that last year, ranking the 15th in the mainstream auto market, which exceed many brands from joint ventures. In particular, ARRIZO 6 PRO ranks No. 1 in the 2022 APEAL for medium-sized basic cars, while TIGGO 8 PRO MAX ranks No.2 in the 2022 APEAL for SUV segment.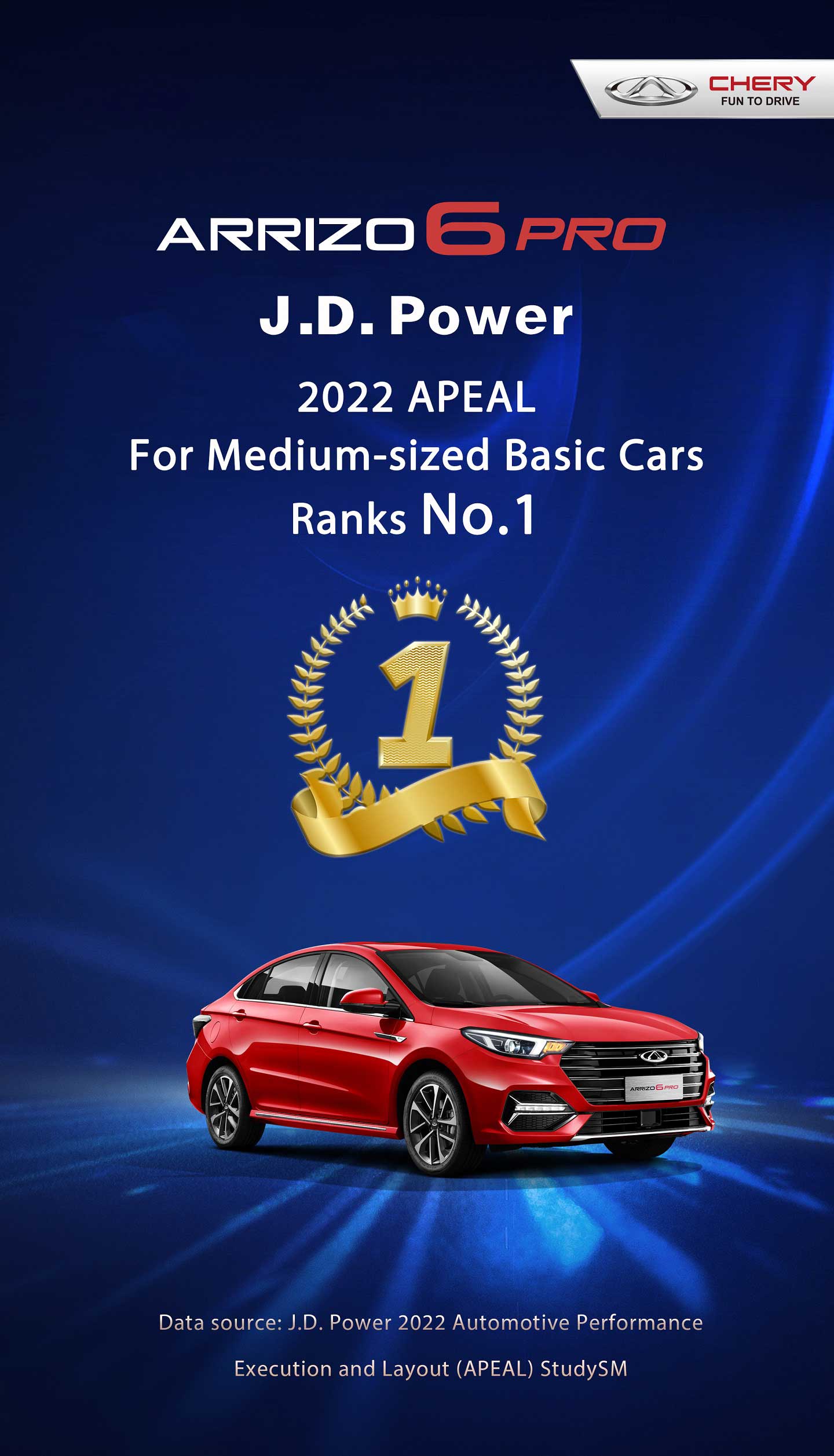 J.D. Power, a world leading data and analysis service enterprise, boasts a reputation for "independence and impartiality" with leading capabilities in industry benchmarking research and data analysis. The China Automotive Performance, Execution and Layout (APEAL) Study examines vehicle-owners' perceptions of product appeal and satisfaction by applying J.D. Power's proprietary methodology to all aspects of vehicle use and driving, and mainly includes 37 vehicle attributes in 10 groups, covering the exterior and modeling of the vehicle, setting up and starting, vehicle's interior, vehicle performance, driving feel, fuel usage, etc.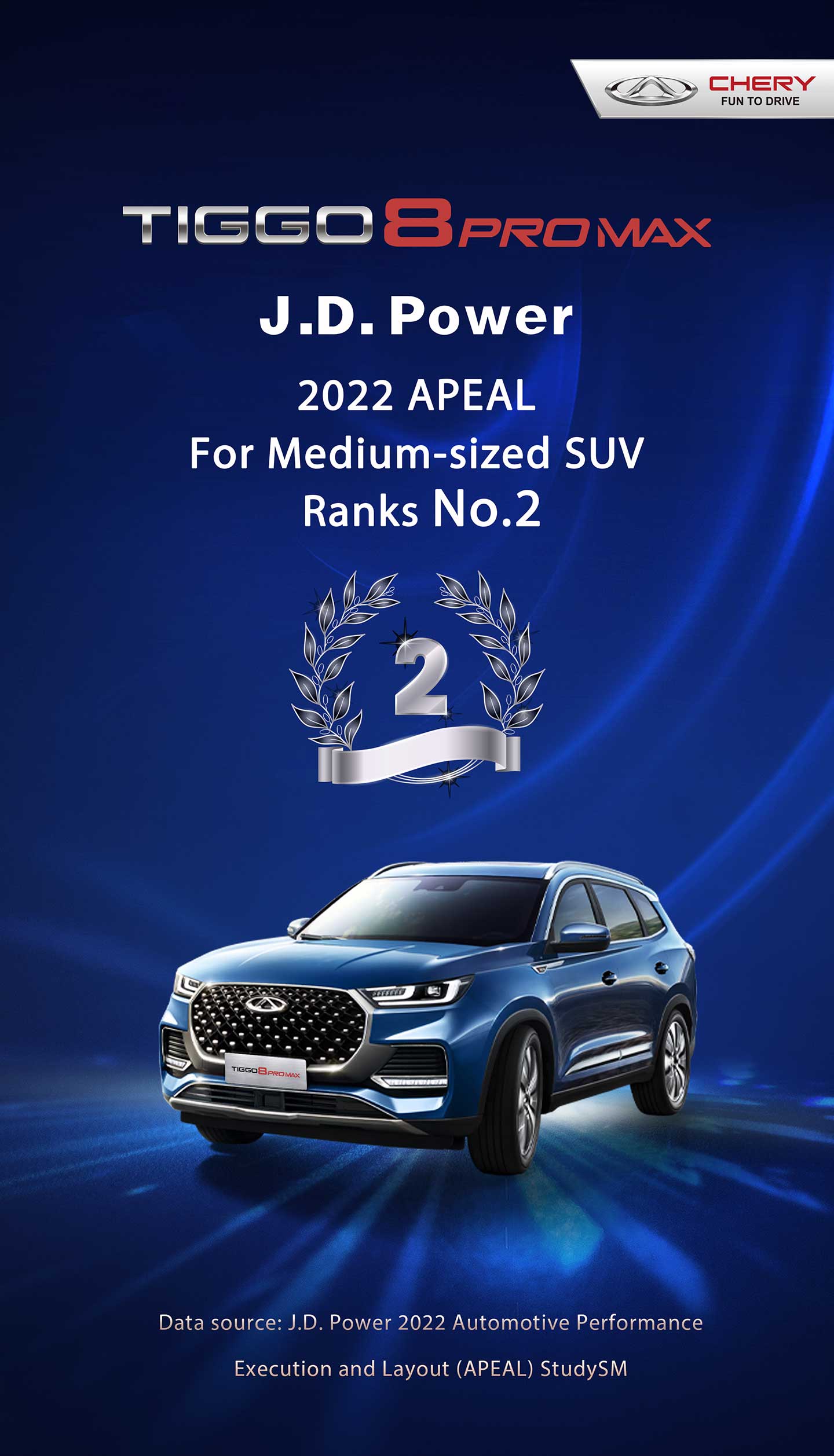 ARRIZO 6 PRO ranks No. 1 in Medium-sized Basic Cars
ARRIZO is the first product developed according to the Chery's new international standard of concurrent product development process(CPDP) and the first product developed with the participation of J.D. Power, an international authoritative quality assessment agency. In the APEAL Study of J.D. Power, ARRIZO 6 PRO successfully took the top spot in the medium-sized basic cars with a 12-point lead over the second place.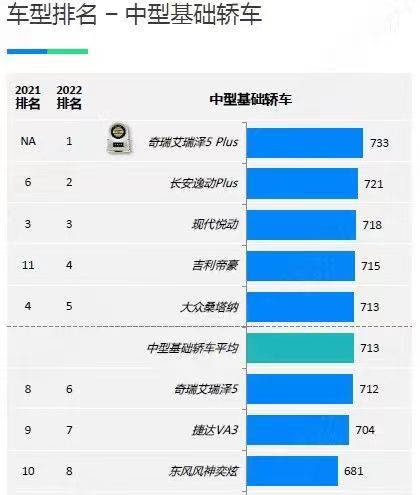 As a comprehensively upgraded product of ARRIZO 6, ARRIZO 6 PRO, with the combination of Chery's diamond-shape front face and LED daytime running lights, as well as the marvelous combination of side protection chrome trim and through taillights, hits the aesthetic nerves of young consumers directly, bringing a young, sporty and fashionable exquisite style.
Regarding the configuration, ARRIZO 6 PRO is equipped with ADAS intelligent safety driving system, comprising ACC (adaptive cruise control), EPB (electronic parking brake) system and ABS (anti-lock braking system); in addition, mobile phone mapping CARPLAY can be realized, and it supports remote start, wireless charging, and one-touch up/down function of four-door power windows, which dramatically improves the driving experience of daily use.
In terms of power performance, ARRIZO 6 PRO is equipped with 1.5T strong power output so as to meet users' daily travel needs. The 1.5T turbocharged engine delivers a maximum power of 108kW and a peak torque of 210N-m, combined with a simulated 9-speed CVT transmission, which balances power and fuel consumption.
TIGGO 8 PRO MAX Ranks No.2 in the Medium-sized SUV
Among the most competitive medium-sized SUV segment, TIGGO 8 PRO MAX ranks No.2 in the auto industry with a score of 748, exceeding many vehicle models from joint ventures.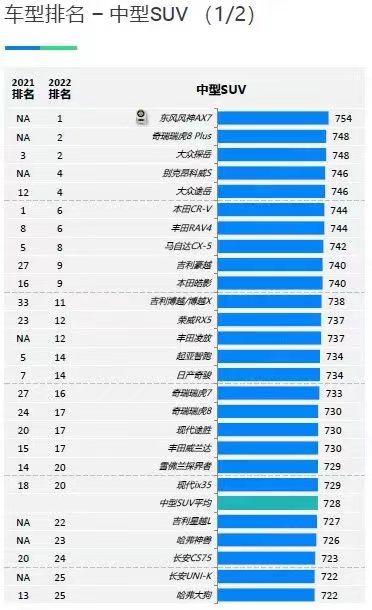 Equipped with a 2.0TGDI engine, TIGGO 8 PRO MAX has won the title of "China Best Ten Engine" and featured the four characteristics of "fast, powerful, excellent and fuel-efficient". With a maximum power of 187kW and a peak torque of 390N·m, the engine achieves a balance of power and efficiency with 7.3 seconds for the 0-100km acceleration and ultra-low fuel consumption of 7L per 100km.
Furthermore, the TIGGO 8 PRO MAX boasts a super spacious body of 4722x1860x1705mm, creating a large and comfortable space for "5+2 seats". Besides, with the SONY sound system with 8 surround sound speakers, enormous 24.6-inch intelligent screen, portable gear paddles and leading intelligent driving assistance system, it brings more technological, luxury and high-quality enjoyment to users.
The outstanding achievements of the two main series of ARRIZO and TIGGO models in the 2022 J.D. Power APEAL Study are attributed to the continuous exploration of quality and technology by Chery itself, as well as the strict control of product quality and the persistence of independent innovation. This is precisely why the quality of its products wins the support of a large number of consumers in overseas markets, as well as the main reason why Chery has remained No. 1 in the export of passenger vehicles for nineteen consecutive years.