Showing China's Environmental Protection Power at the Football Feast, Chery New Energy Leads the Global Development
Since Qatar put forward the concept of "the greenest sports event" when bidding for the FIFA World Cup of 2022, the label of environmental protection as well as sustainability can be seen everywhere in this event. The Stadium 974, erected near the port and built with demountable containers that can be recycled after the football event, is one of them.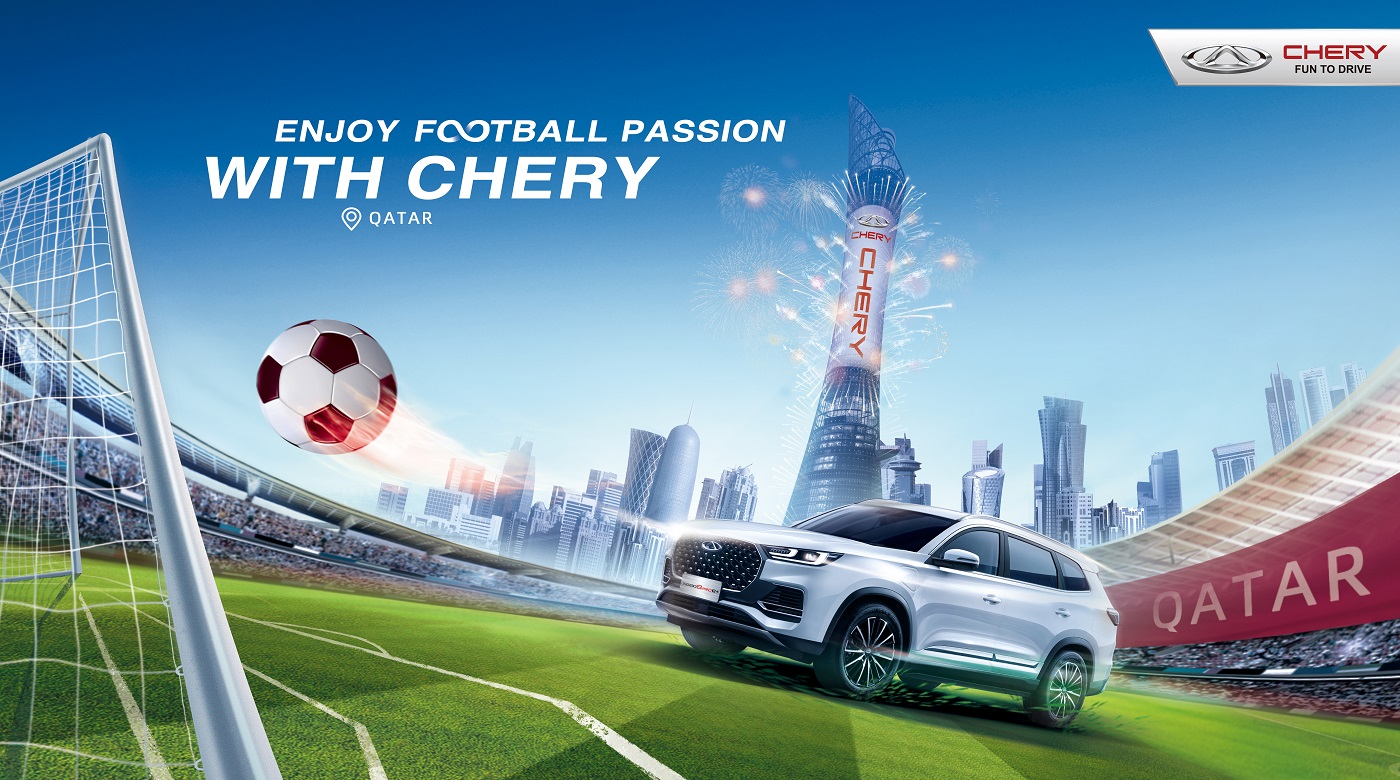 As "carbon peaking and carbon neutrality economics" becomes a hot topic all over the world in recent years, China, a responsible country, is also actively committed to global green economy projects. The final stadium of this World Cup, which can accommodate 92,000 spectators, was built by a Chinese enterprise, and it is also the first international project that meets the five-star standard of global sustainable development system.
As the first country to pay attention to new energy technologies in the automotive field, China has actively pursued the environmental protection strategy of sustainable development, thus winning global attention. Recently, with the sudden emergence of China's new energy vehicles, numerous excellent automobile enterprises has gradually appeared in people's vision. Chery, who boasts rich experience of more than two decades and has been the first exporter with its independent brand for 19 consecutive years, has always actively participated in environmental protection activities, and shouldered social responsibilities so as to make significant contributions.
Currently, thanks to the leading advantages of four vehicle platforms, five general subsystems and seven core technologies, Chery has established a perfect new energy technology R&D system, including vehicle integration, core technology and core parts development capabilities.
Furthermore, as a national new energy technology project, the DHT hybrid technology of Chery, is the world's first full-featured hybrid configuration based on the 4.0 global power architecture with "3 engines, 3 gears, 9 working modes and 11 speed ratios". Designed by 3 gears, the transmission of the hybrid DHT system can achieve a combination of 9 working modes and 11 gears, so that the engine can be operated in the high efficiency range more persistently under direct engine drive mode through the adjustment of the transmission. The average efficiency of electric drive under NEDC working condition is greater than 90%, with the maximum transmission efficiency of greater than 97.6%, which greatly reduces fuel consumption while improving output performance.
Moreover, Chery also holds the core technology in both pure electric field and EIC technology (motor, battery and electric control) field; Taking the lead to make a break-through in lightweight, it has realized "multi-material lightweight aluminum", which is conducive to the lightweight and controllability of the vehicle and effectively extends the endurance mileage, thus a new mode of low-cost, mass green production of new energy passenger vehicles.
In the future, Chery's new energy products will gradually involve more market segments, including plug-in hybrid, pure electric, range-extended electric vehicles, electric AWD and hydrogen fuel cell NEV. These industry-leading new energy products will also be launched in the all over the world market in succession, and Chery will provide global users with a new experience of green and environmentally friendly travel.