Achieving the Double Growth in Sales Volume and Reputation in 2022, Chery Wins Numerous Awards in Overseas Market with Its Major Models
The year 2022 witnesses Chery's outstanding performance. It has not only achieved a global cumulative sales volume of more than 1.127 million units in the first 11 months, up 32.6% year-on-year, but also reached a total export of more than 406,000 units, up 70.9% year-on-year.
This sales miracle can be attributed to Chery's persistence in mastering core technologies. As a Chinese brand adhering to independent research and development, Chery has built 5 R&D centers worldwide, with an R&D team of more than 7,000 elites, many of which are senior designers and engineers who have served world-class automobile enterprises including Jaguar Land Rover and General Motors. Guided by the development concept of "Establishing the Enterprise Based on Technology", Chery has exported its products to global markets and enjoyed great popularity.
With true quality of flagship product, Tiggo 8 series is blooming everywhere
As a high-end flagship product of Chery, Tiggo 8 pro sets a benchmark of 7-seat medium and large SUV by force of its superior intelligent configuration and luxury riding experience. According to the 2022 Automotive Performance, Execution and Layout (APEAL) Study released by J.D.Power, a world-renowned market consulting and research company, Tiggo 8 Pro Max ranks No. 2 in the mid-sized SUV segment; In the meantime, it has won numerous awards, including the "2022 Most Innovative Model" in Saudi Arabia and the "Best Medium-sized SUV of the Year" in Mexico, which can be deserved as "blooming everywhere".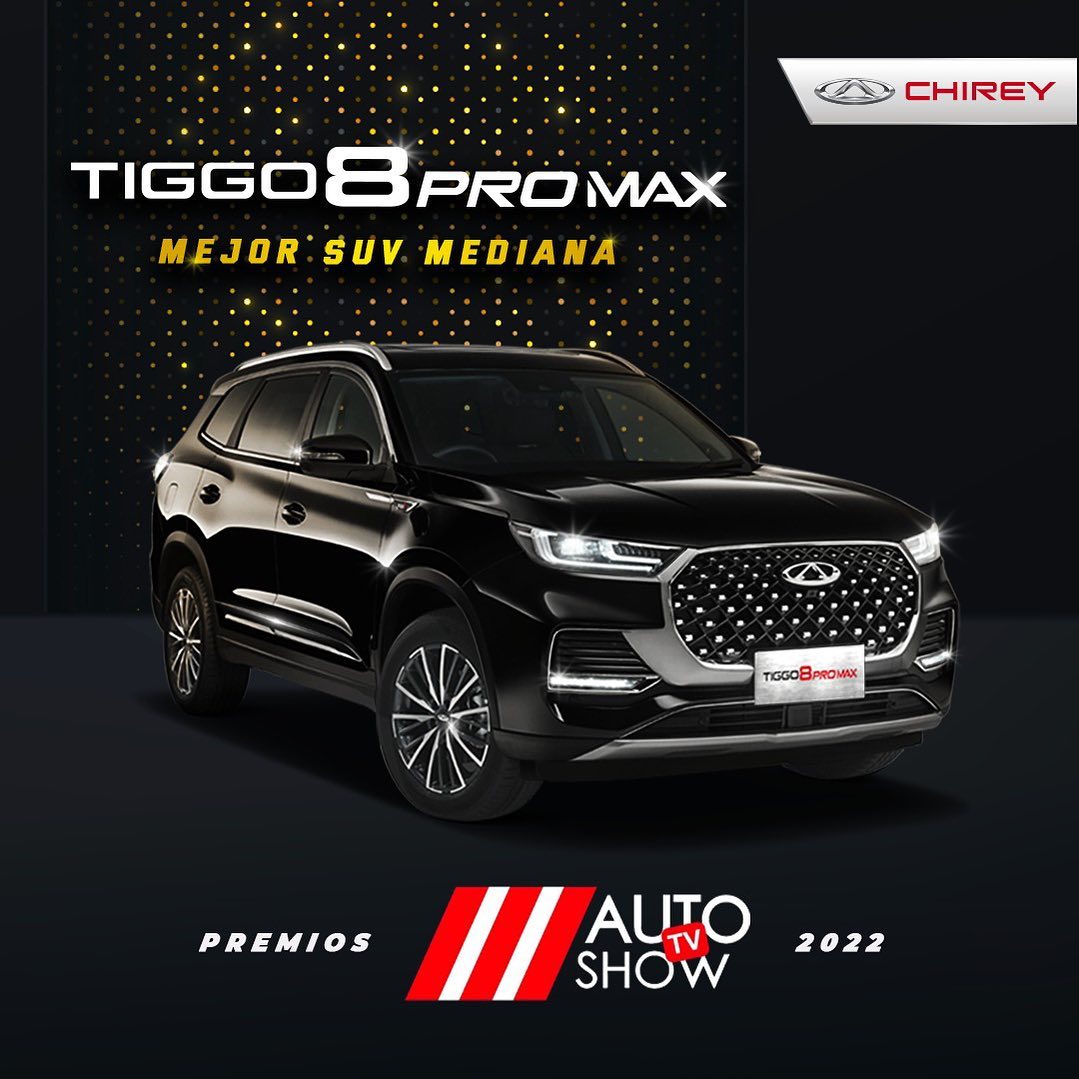 Tiggo 8 Pro MAX won the prize in Mexico
Obviously, the comprehensive and superior technology configuration is the biggest reason Tiggo 8 Pro Max is getting a lot of attention. To be specific, the new generation of ADAS system integrates more than ten intelligent assistant driving functions, thus greatly improving the driving safety while boasting a more convenient driving experience. In addition, Tiggo 8 Pro Max is equipped with a full scene intelligent AWD system, which boasts six driving modes, including economic, normal, sport, camping, skiing and off-road driving, so as to fully meet the needs of daily vehicles and directly expand the range of travel.
Furthermore, Tiggo 8 Pro, which also has outstanding performance, won the award of the "Best Medium-sized Crossover Vehicle" at the Philippines International Auto Show. Notably, Tiggo Pro FAMILY has just won the "Best Selling SUV Award" issued by the Qatar Automobile Association.
Being a global pioneer, Tiggo 8 Pro Phev makes a powerful debut
As one of the first enterprises to dabble in new energy technology, Chery has also formed it as a world leading core technology, among which the most famous is the full-featured hybrid transmission DHT with "3 engines, 3 gears, 9 working modes and 11 speed ratios". Tiggo 8 Pro Phev equipped with this technology has been the talk of the auto industry since its debut at the Philippines International Auto Show, where it won the "Best Hybrid Vehicle Award" without any doubt.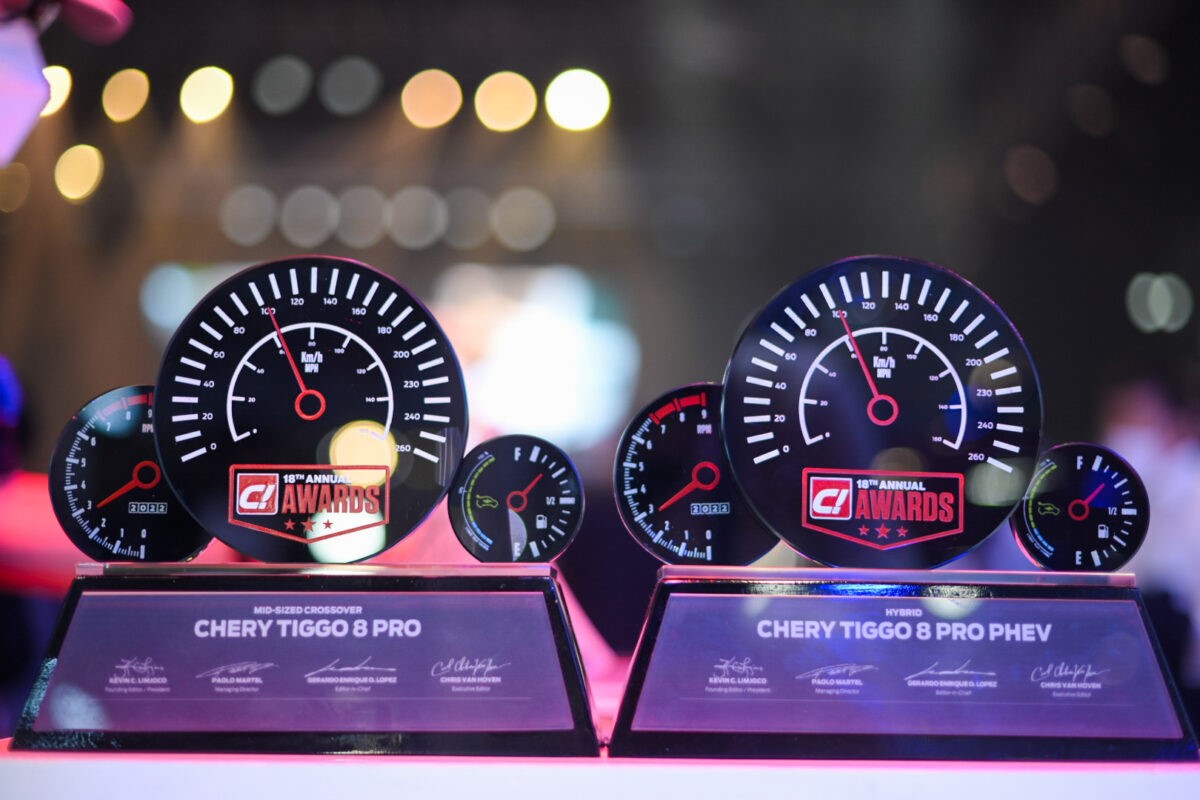 TIGGO 8 Series won the prize in the Philippines
Thanks to the cooperation of fuel engine and dual motors, Tiggo 8 Pro Phev achieves the average efficiency of electric drive of more than 90% under NEDC working condition, and delivers more than 75 km under pure electric condition, which is among the best in similar products. By force of the four core competitiveness of "strong power, super smoothness, long-time endurance and extremely fuel-efficiency", this vehicle stands out among similar products, which not only has the competitiveness of surpassing its peers, but also is expected to become a leader of the entire industry.
With excellent powertrain, the 1.5T hybrid professional engine gains global reputation
In addition to winning the C! Award of the Philippine, Tiggo 8 Pro Phev also obtained awards in Brazil: Chery won the title of the best engine with a displacement below 2.0 L with its 1.5T engine mounted on the Tiggo 8 Pro Phev model at the 2023 Auto Award Ceremony in Sao Paulo.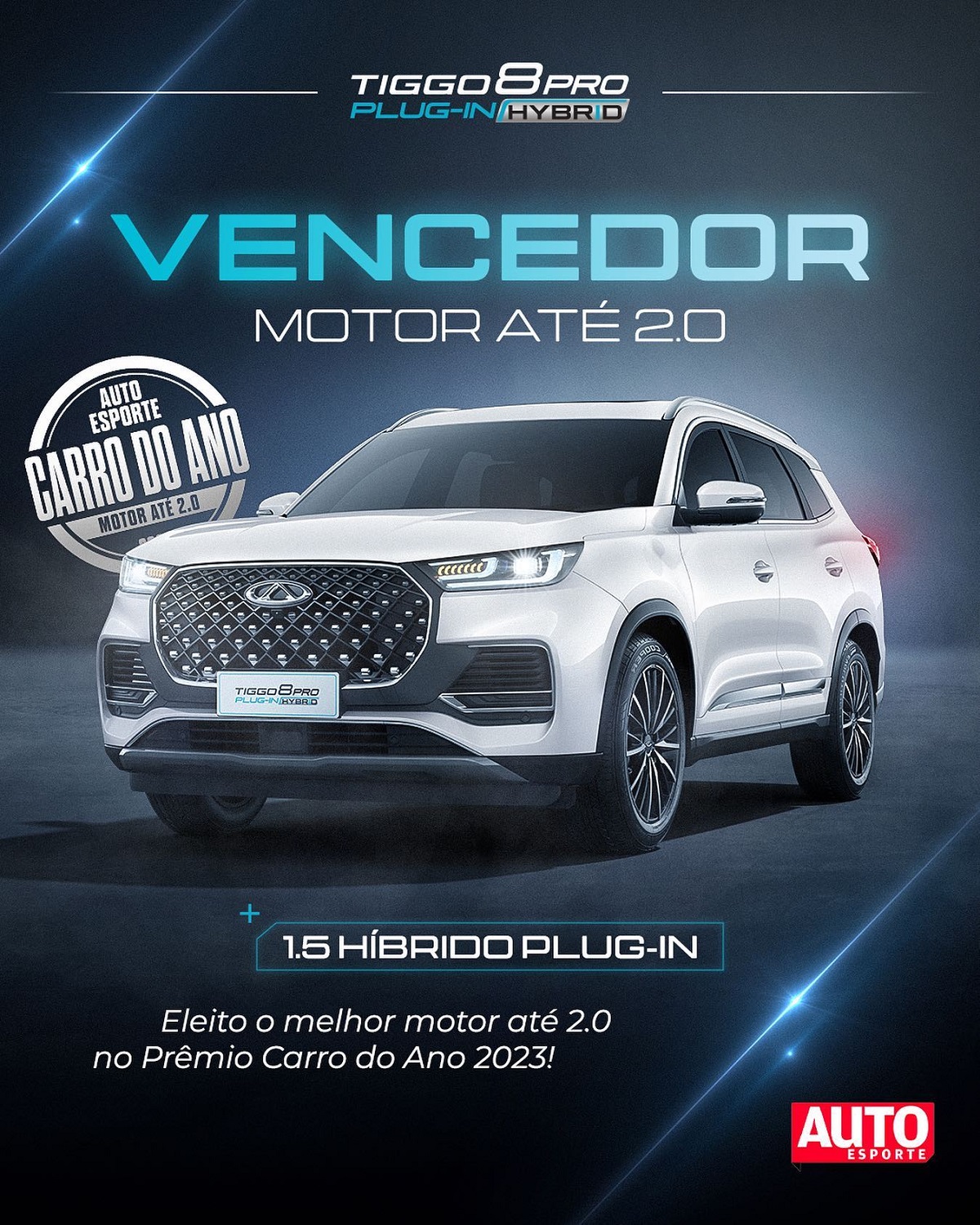 The 1.5T engine mounted on TIGGO 8 PRO PHEV won the prize in Brazil
As a turbocharged engine adapted to the hybrid system, this 1.5T engine can output a maximum horsepower of 105KW and a peak torque of 210 N m. Moreover, it can output a maximum horsepower of 230 KW and a peak torque of 510 N m when matched with a 125 KW motor. Therefore, it has won unanimous praise from professionals by virtue of its high efficiency and energy saving features.
With infinite enchantment, Arrizo 6 PRO ranks No. 1 for medium-sized basic cars
While the Tiggo SUV won great favor all over the world, the Arrizo series also performed well. In 2022 Automotive Performance, Execution and Layout (APEAL) Study released by J.D. Power, a world-renowned market consulting and research company, Arrizo 6 PRO won the championship of medium-sized basic cars.
Compared with its competitors, the greatest advantage of Arrizo 6 PRO is that it is equipped with a fully functional intelligent technology configuration. Its ACC system integrates a variety of functions, including ICA, TJA and LKA, while the AEB system effectively reduces the possibility of accidents. Arrizo 6 PRO is carried with a 1.5TCI engine, which can output the maximum horsepower of 156 Ps and peak torque of 230 N m. Additionally, it is matched with CVT transmission for abundant power and low fuel consumption.
On the one hand, the fundamental reason why Chery has won considerable sales and widespread praise is that it insists on mastering core technology and is committed to independent innovation. In the meantime, winning awards from many authoritative institutions is the best proof of its strength, which will not only effectively enhance the popularity of Chery brand, but also facilitate more than 10 million Chery users around the world to further improve their trust in the brand so as to strengthen their loyalty to the brand. On the other hand, with Chery's strong technology accumulation and R&D system advantages, Chery will also bring more innovative products in a short time, thus offering more high-quality travel experience to global users.
It is the most direct reflection of Chery's development concept of "Establishing the Enterprise Based on Technology" that its products have won annual awards all over the world. What's more, it is precisely because Chery has kept an unchanging passion for technology for decades, which enables Chery to "be awakened from technology" and make continuous breakthroughs, thus making its confident strides on the international journey to become a world-class automobile brand. In the coming years, Chery will continue to endeavor to develop its technology with the spirit of innovation, so as to constantly provide users around the world with more abundant high-quality products to meet their travel needs in more dimensions.