Chery the Presidential Vehicle Partner to BRICS Summit
The 15th BRICS Summit in Johannesburg will be powered by South Africa's fastest-growing SUV brand.

On Friday, 18 August Chery South Africa embarked on a partnership with the Department of International Relations and Cooperation (DIRCO) and the Department of Transport by providing luxury transport for senior delegates and visitors to this important international summit.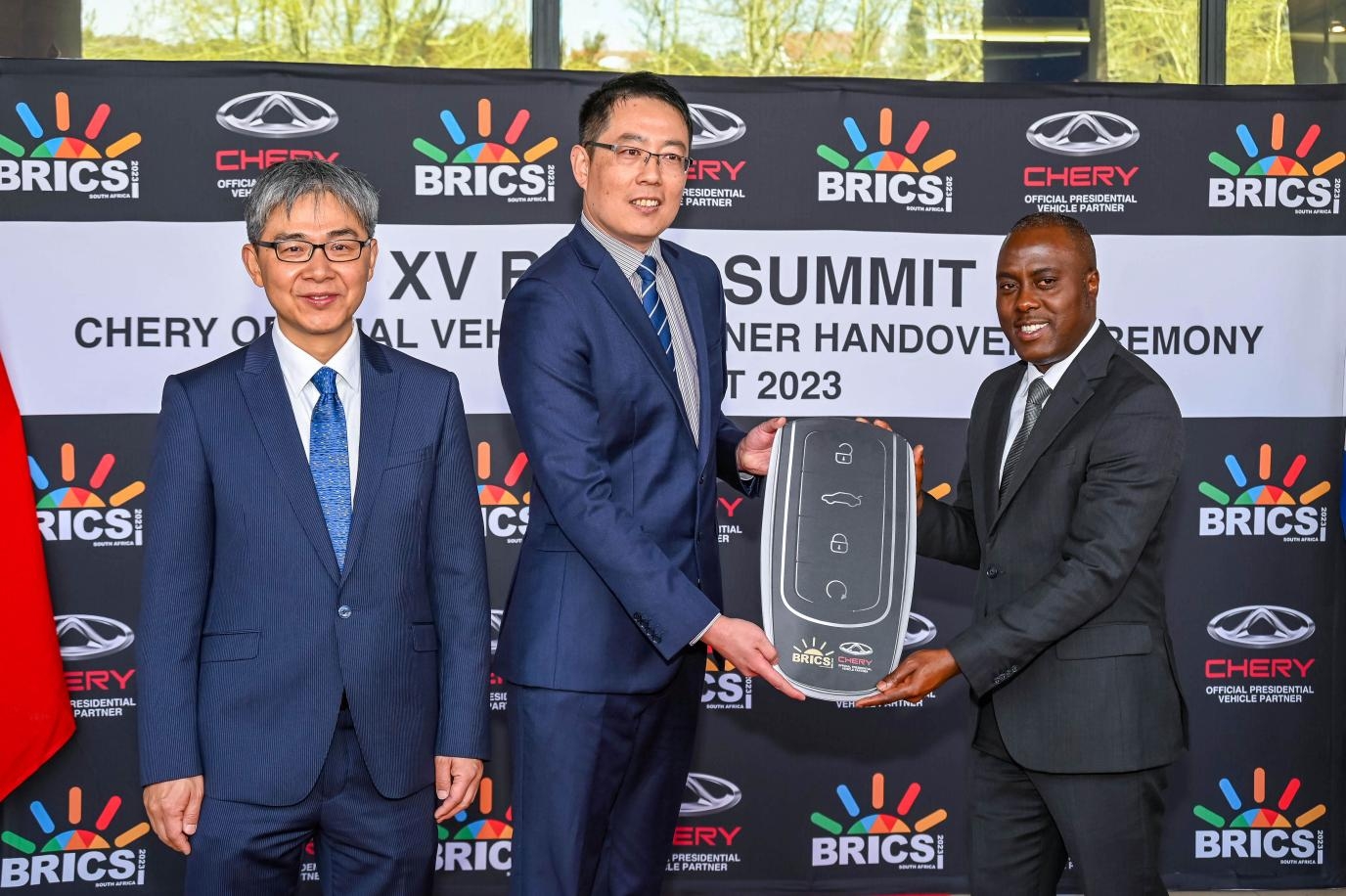 As an official Presidential Vehicle Partner, Chery South Africa handed over the keys to 60 Chery Tiggo 8 Pro MAX vehicles to the organisers of the event. These vehicles will be used in the run-up to the event and to transport VIPs and international delegates during the event.
This momentous occasion was attended by various dignitaries, such as Deputy Director-General Clayson Monyela from the Department of International Relations and Cooperation (DIRCO), Miss Hlengiwe Bengu, the Chief Financial Officer for DIRCO, Minister Li from the Chinese Embassy, as well as senior representatives from the Department of Transport.
The BRICS Summit will be hosted from 22 to 24 September in Johannesburg. The Summit will be hosted by President Cyril Ramaphosa and will be attended by senior government officials of the five member states, Brazil, Russia, India, China and South Africa and their partner organisations.
President Ramaphosa has also invited the presidents of 67 other countries, including 53 African countries.
"To be chosen as an official Presidential Vehicle Partner, a brand and their chosen vehicle must offer the highest level of luxury, performance and safety.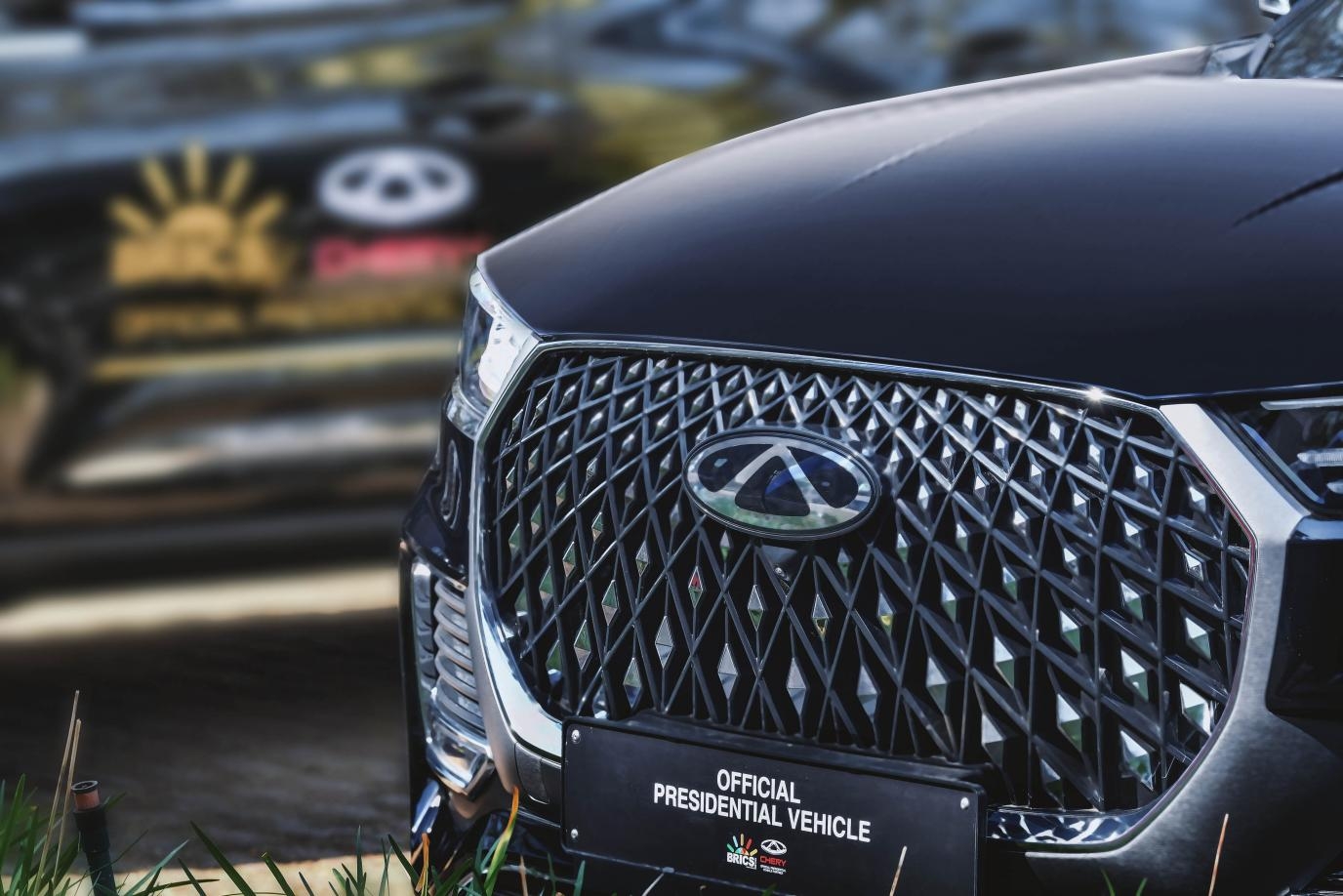 "We are extremely proud to be able to provide our flagship Chery Tiggo 8 Pro MAX to the South African government and all the members and guests of the BRICS countries," says Tony Liu, Executive Deputy General Manager of Chery South Africa.
The announcement comes at the perfect time for Chery. It launched the upgraded Chery Tiggo 8 Pro and Pro MAX earlier in August and has since started with deliveries to customers and vehicle fleets.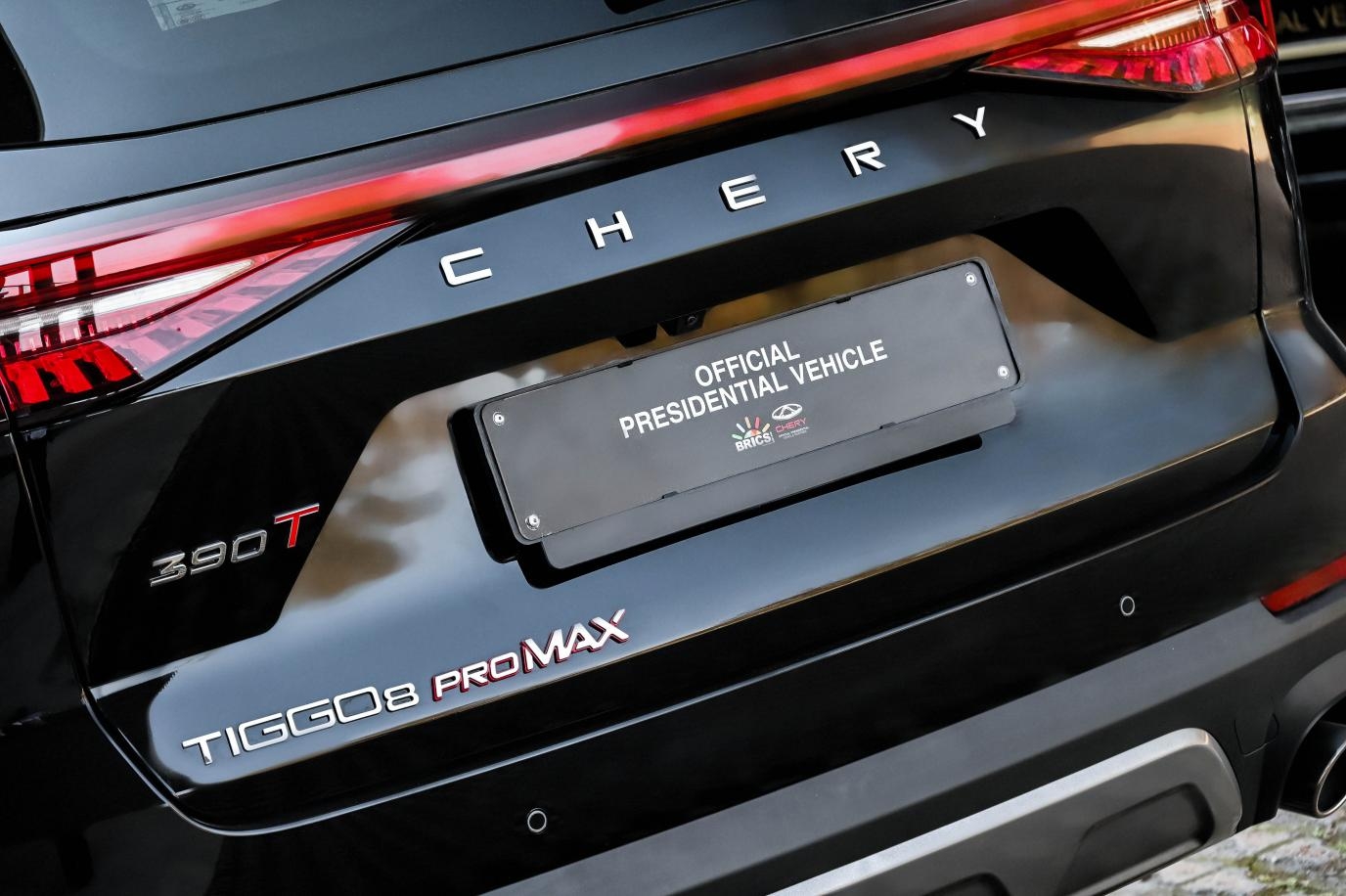 The new Chery Tiggo 8 Pro MAX offers a host of upgrades to customers, including a new grille and light design in front and new rear light clusters and a LED light bar that runs the length of the vehicle.
The new Tiggo 8 Pro MAX also offers a new level of active and passive safety, including radar-controlled adaptive cruise control that also monitors vehicle traffic around the Tiggo 8 Pro and a new safety system that monitors traffic around the vehicle and alerts passengers if they want to open a door while a vehicle or pedestrian is approaching.
As the flagship, the Tiggo 8 Pro MAX offers just the right level of luxury for BRICS summit delegates. This includes leather seats, dedicated air conditioning controls and vents for each of the three rows of seats, an immersive audio experience thanks to the SONY sound system and the highest level of sound dampening in the Tiggo SUV range.
The flagship Tiggo 8 Pro MAX is fitted with Chery's most powerful engine in South Africa. This two-litre turbo-petrol engine delivers 187 kW at 5 500 rpm and 390 Nm between 2 000 rpm and 4 000 rpm. The engine is mated to an advanced seven-speed dual-clutch automatic transmission that offers quick and near imperceptible shifts.
"Beyond simply providing a fleet of vehicles, Chery South Africa will offer its customary level of service and support to the BRICS organisers. This goes well beyond our comprehensive 1-million-kilometre warranty to include our 24/7 roadside support service and our range of included value-added services such as courtesy vehicles, scratch and dent repair and a concierge service," says Liu.