Chery Group's August Sales Exceeded 170,000 Vehicles! Overseas Expansion Has Progressed Steadily
· Chery Group's sales exceeded 170,000 vehicles in August, and exceeded 150,000 vehicles for two consecutive months;
· Chery's product quality continues to make breakthroughs, winning multiple awards in various J.D. Power studies;
· Chery's overseas expansion is advancing steadily, and its performance in overseas markets will continue to improve.
Chery Holding Group achieved "three breakthroughs" in August:
First, 171,262 vehicles were sold in a single month, a year-on-year increase of 20.8%, setting a record for single-month sales again, with sales exceeding 150,000 vehicles for two consecutive months;
Second, cumulative sales of vehicles from January to August were 1,063,157 vehicles , a year-on-year increase of 42%, surpassing one million sales in the year two months earlier than last year;
Third, Chery achieved a breakthrough in product quality, ranking first among its own brands in the J.D. Power 2023 China Initial Quality StudySM(IQS) for the first time.
Among them, the Chery brand sold 123,610 vehicles in August, a year-on-year increase of 15.5%; from January to August, the sales volume was 773,333 vehicles, a year-on-year increase of 36.4%.
Specific to models, the sales of the Tiggo 8, the Tiggo 7 and the Arrizo 8 exceeded 10,000 units, contributing 21,369, 19,116 and 10,325 units respectively in August, becoming the main driver of Chery Group's sales growth.
These ranked first in quality among compact sedans and compact SUVs in the market segments respectively. While sales have repeatedly hit new highs, Chery's product quality has also continued to make breakthroughs, bringing global users a more secure and reliable product experience.
In the 2023 China Initial Quality StudySM(IQS) ranking released by the authoritative organization J.D. Power, Chery ranked first in the quality of new cars among China's independent brands.
At the model level, the Arrizo 5 and the Tiggo 4 ranked first in quality among compact sedans and compact SUVs in the market segments respectively.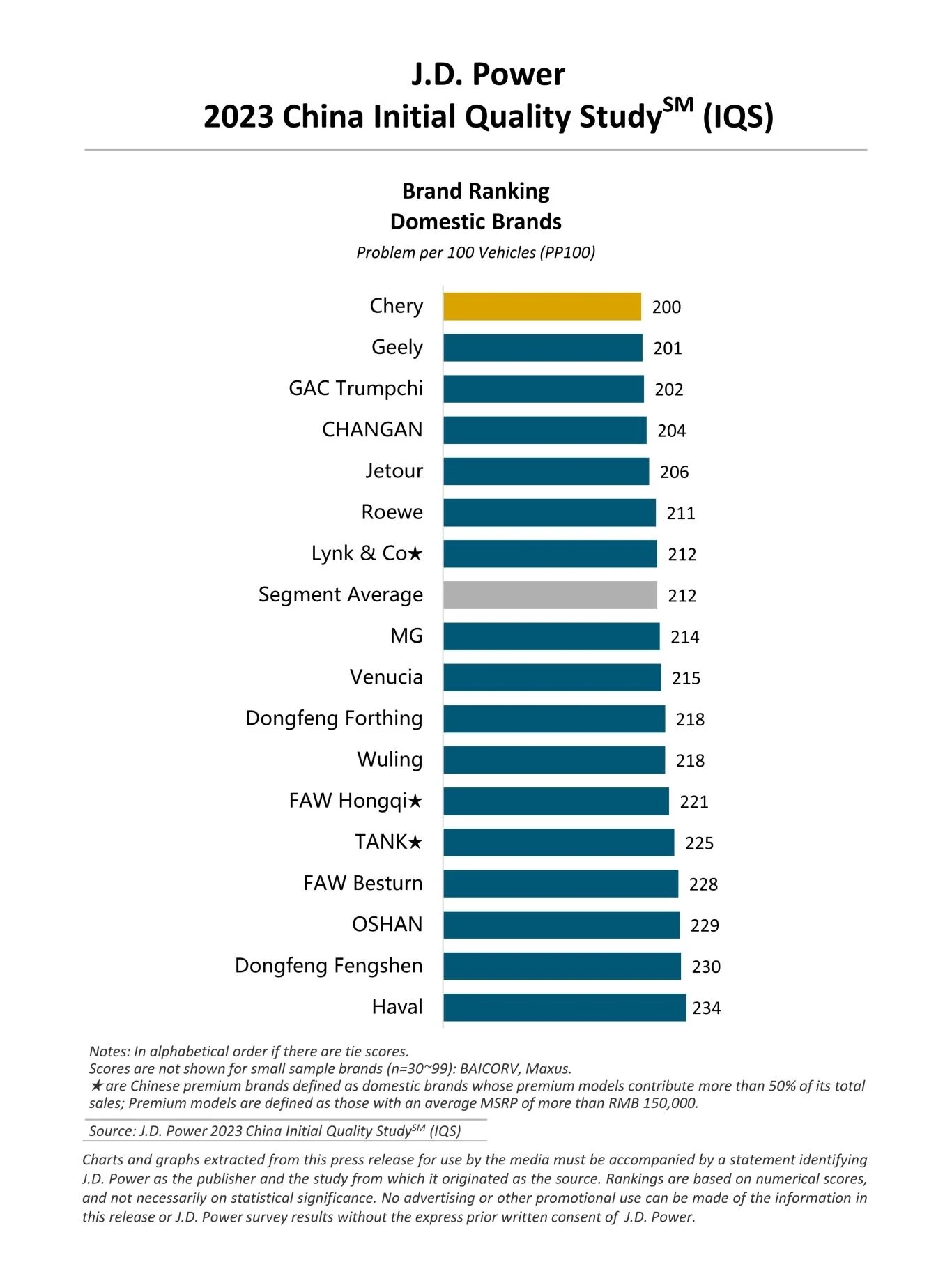 In another study on the APEAL(Automotive Performance, Execution and Layout Study of China) released by J.D. Power, the Tiggo 7 Pro Max and the Tiggo 8 ranked first in the two market segments of mid-sized economy SUV and mid-sized SUV respectively. Multiple models have won the championship, which shows Chery's ultimate product strength.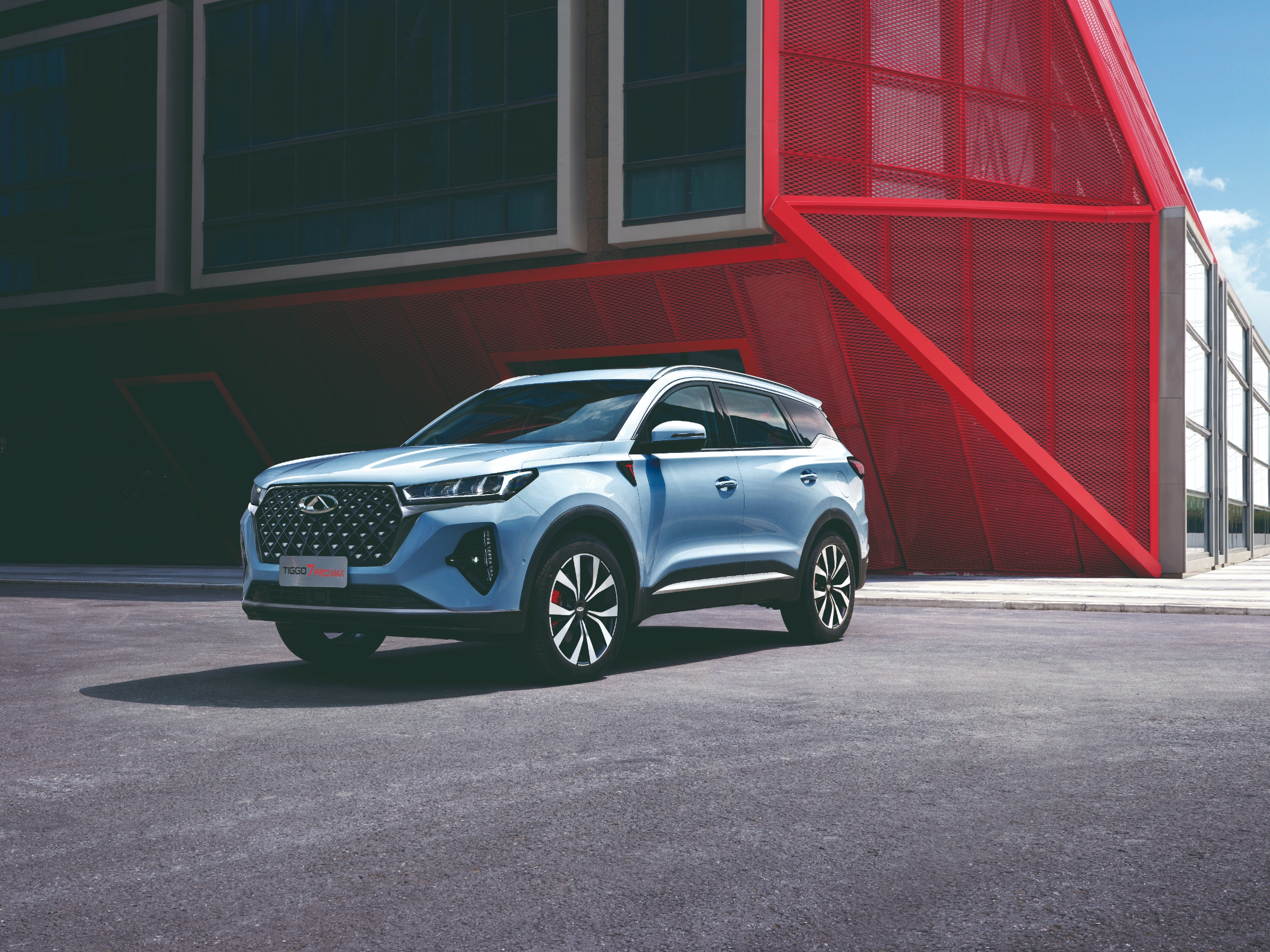 Since entering 2023, Chery Group's sales in overseas markets have continued to reach new highs, and overseas expansion has also been steadily advancing.
In late February, Chery implemented a plan to invest US$400 million to build a factory in Argentina, and is expected to achieve an annual output of 100,000 vehicles in Argentina by 2030. With the goal, the Argentina factory will serve as an important base for Chery to produce new energy vehicles in the future.
In early July, Chery announced that it would set up factories in Indonesia, Malaysia and Thailand respectively. These three factories will be used for the production of fuel vehicles, PHEV and BEV to achieve coverage of various market segments.
As the first Chinese auto company to export complete vehicles, CKD parts, engines, and vehicle manufacturing technology and equipment overseas, Chery's products are sold in more than 80 countries and regions overseas, with a cumulative export of more than 1.7 million vehicles and more than 12 million users worldwide.
It has 10 production bases in Brazil and Egypt, and six R&D centers. With its good brand image, strong product strength and excellent service system, Chery Group is expected to reach new highs in the third quarter and fourth quarter of 2023, with sales continuing to grow strongly.