Coming Soon | 2023 Chery International User Summit Creates a Green Future with Users
In the context of "dual carbon", protecting the environment, green travel, the development of energy-efficient and new energy vehicles have become a global consensus.
It is reported that Chery Auto, committed to empowering green travel through technological innovation, will hold the "2023 Chery International User Summit" from October 15th to 20th. Green and environmental protection will also be a crucial agenda for this international grand event.

Co-creates "Chery for Public Welfare"
During the Shanghai Auto Show in April of this year, Chery International Company unveiled the "8023" Plan and the Green Public Welfare Fund.
At this 2023 Chery International User Summit, Chery will implement this charitable initiative and plan to sign agreements with the UNICEF (United Nations International Children's Emergency Fund) and the IUCN (International Union for Conservation of Nature). They will work together to provide assistance in food, clean water, health, and education for children in impoverished countries and regions.
Simultaneously, they will offer nature-based solutions for the protection of global forests, oceans, wetlands, and wildlife, embodying the "Public Welfare Chery" initiative and fulfilling the responsibility and commitment to global green sustainable development.
Co-builds a "Ecological City"
Over the course of 26 years of development, Chery has deeply implemented the green concept. Emphasis has been placed on pollution prevention, energy conservation, and clean production, with green manufacturing leading the way. This has allowed Chery to progress from being Chery in Wuhu to being Chery in the world.
During the "2023 Chery International User Summit", Chery will launch a global public welfare initiative in Wuhu, joining hands with various stakeholders in the city to promote environmental protection. With the aid of globally advanced green technology, Chery aims to assist in the steady economic development of the city and the continued improvement of the ecological environment, co-building a green and ecological city.
Co-operates a "Better World"
In this autumn, mid-October, Chery's overseas users, influential bloggers, and global mainstream media will gather in Wuhu, China, to participate in the "2023 Chery International User Summit " · Mass Ride Event.
Through a public service ride event that captures the world's attention, we aim to depict a new trend of green living, working together to co-operate a more beautiful and healthier global environment.
At the Mass Ride Event,Chery's Eco-Products Fair will vividly embody its brand concept of "Green,Technology,Family, Companionship". A diverse range of intelligent lifestyle companions,Chery's green and environmentally friendly new energy vehicle models will come together, offering a vibrant expression of a green, healthy, and beautiful lifestyle.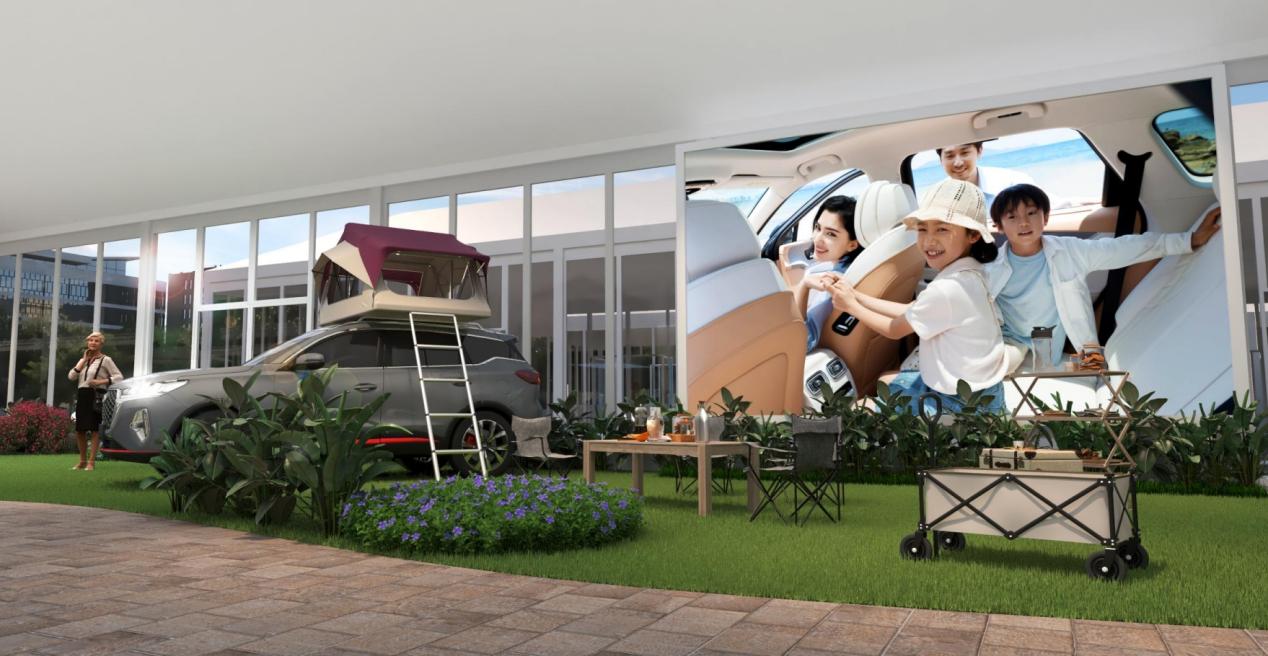 From being a Chinese automotive brand contributing to global sustainable development, to leading the way in assisting cities to co-build green ecosystems, and further to being an industry pioneer in consistently providing users with new green travel experiences, Chery's internationalized automotive brand, characterized by warmth and responsibility, has already deeply resonated with people.
We will continue to keep a close eye on more detailed information about the "2023 Chery International User Summit" .